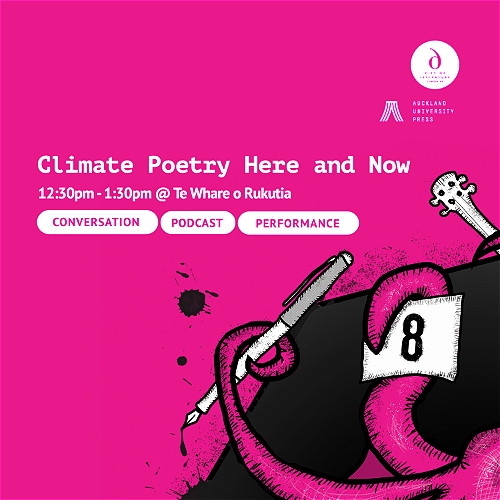 Climate change poetry is hot hot hot. With No Other Place to Stand: An Anthology of Climate Change Poetry from Aotearoa New Zealand recently published by AUP and the UNESCO Cities of Literature combining forces for The Heat is On: Young Writers on the Climate Crisis, is there a single bigger issue for young writers today? Rebecca Hawkes chairs a panel discussion with readings, featuring Shima Jack, Zinnia Hansen, and Sinead Overbye.
Zinnia Hansen joins us via video call thanks to the Seattle and Dunedin Cities of Literature.
Rebecca Hawkes joins us thanks to Auckland University Press.
You can access a podcast of this event via Otago Access Radio