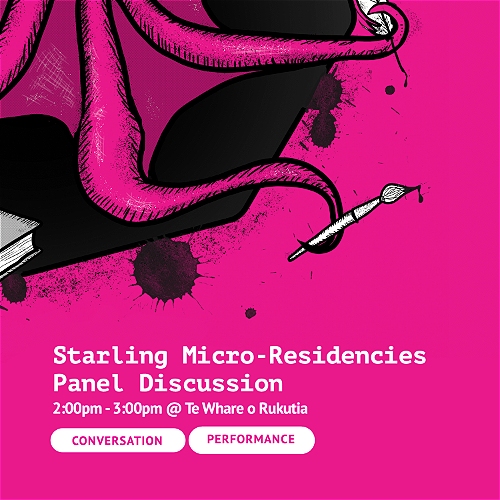 Join Francis Cooke and Louise Wallace (Starling editors), in conversation with the writers who have been undertaking a micro-residency in interesting locations around Dunedin. Guests will be treated to both a performance and a lively discussion about what it means to be a young writer today.
Developed from an original concept by Verb Wellington.
Proudly presented in association with Starling online literary journal.